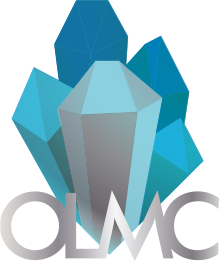 Gem, Mineral & Jewelery Show & Sale
New Dealer Application Info
Thank you for your interest in the OLMC Annual Gem, Mineral & Jewellery Show and Sale.
Our show is very popular and each year we start our planning with a waiting list of dealers. While we give priority to our regular returning dealers, we also look for new dealers with new products.
We only invite new dealers to attend when space becomes available. New dealers are invited depending on the products they sell and the show's balance of product variety in each of the following categories:
Minerals/Rock specimens / Mineral-related products
Fossils
Lapidary materials / Stone carving / Lapidary work
Jewelry / Metal work/ Jewellery findings
Faceted & polished gems
Beads / Bead work / Bead findings
We are currently looking for dealers who offer goods and services in:
lapidary supplies & equipment
stone carving / sculpture
One-of-a-kind handcrafted products (by seller/artist) related to lapidary and minerals
Our sale table is 6 ft x 30 inches, and rental fee is $175 (+HST) per table. If you wish to be placed on the waiting list, please email us, and let us know what products you sell, the number of sales tables you need, and your contact / business info (i.e. phone number, address, website, email etc.).
Regards,
Vema Ho
Dealer Chair
dealerchair@olmc.ca
Ottawa Lapsmith and Mineral Club
© Copyright 2014 - All Rights Reserved - Ottawa Lapsmith & Mineral Club